In 2017 I asked a small, local company to turn a sea container into a "garden office". Over the years I've received quite a bit of inquiries about the hows and whats. This post tries to answer some of those questions.
Before commissioning the project I paid the builder a visit. He showed me several containers while discussing various options and prices. After exchanging a couple of emails I agreed on the price (about EUR 12k) which included transportation (approximately 140 km round trip).
Soon after the project started the builder sent me this picture of the actual container that was going to be the "shell" for my office: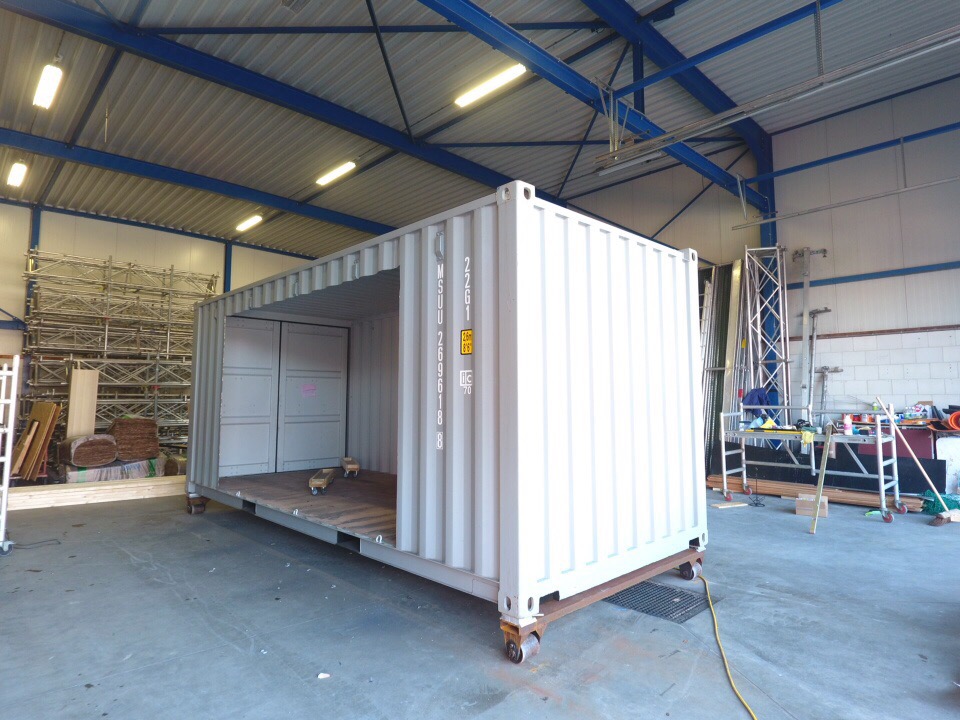 The outside of the container is covered with synthetic material and wooden rails to support horizontal planks you'll see in later pictures: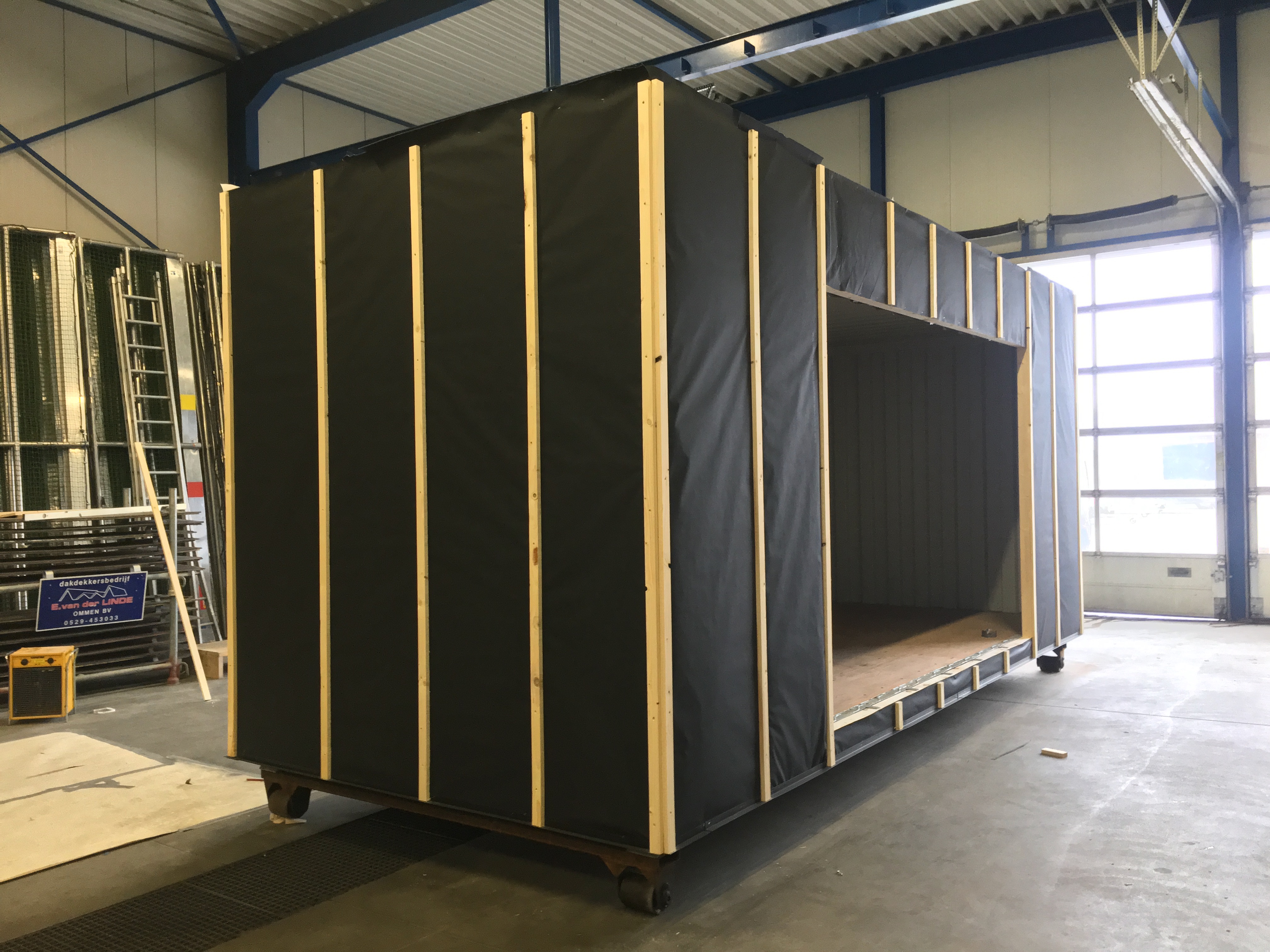 In the meantime we prepared the foundation: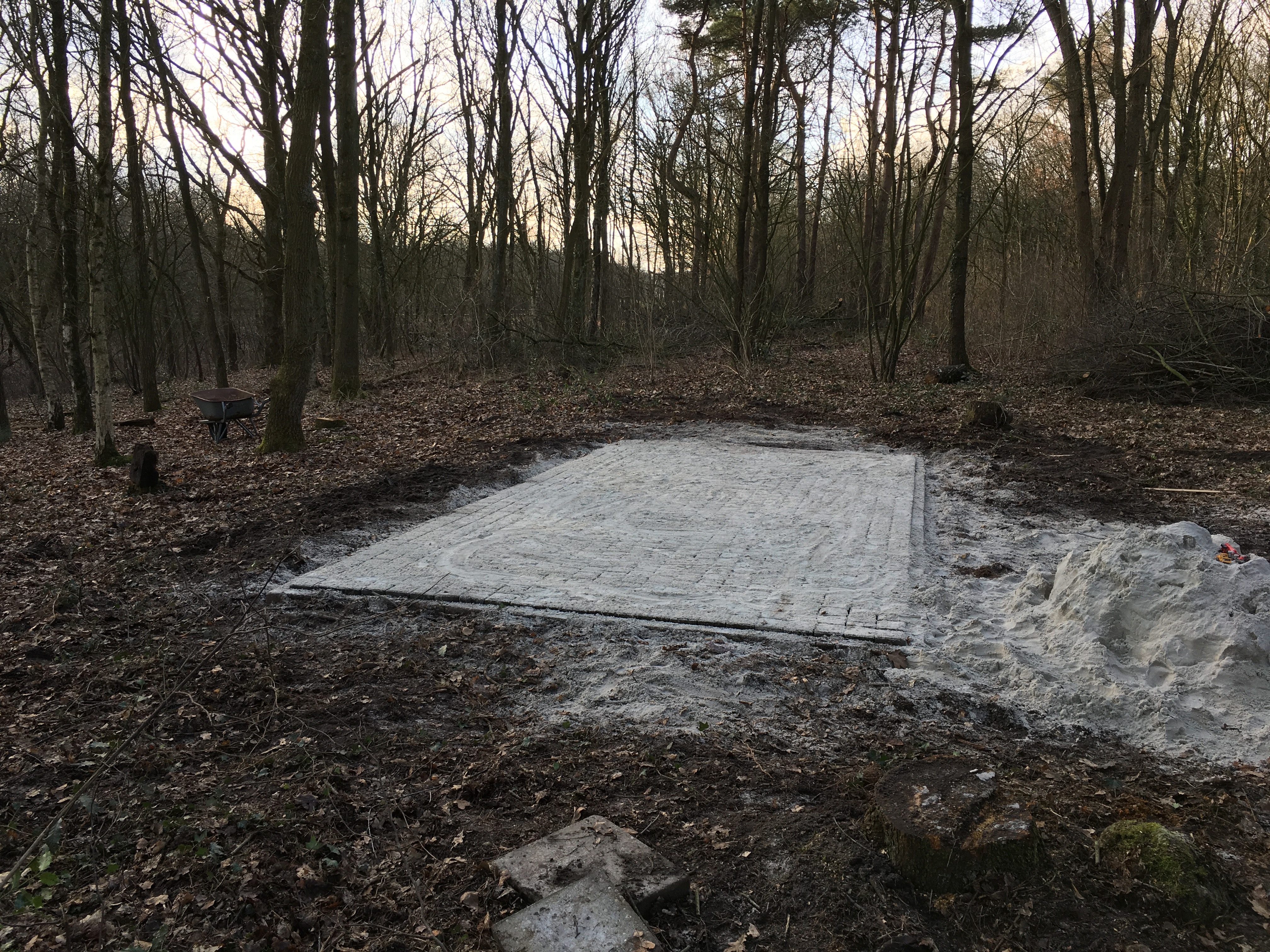 A few weeks later the interior was also more or less ready. The planks use the clinker built method meaning the planks partially overlap each-other to keep the rain out: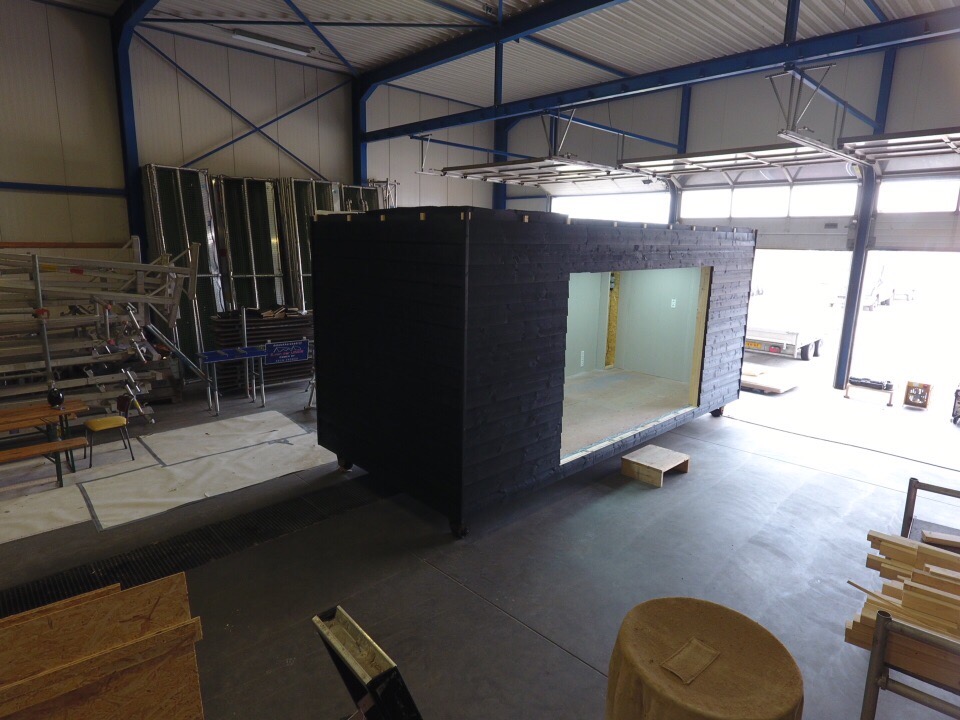 A crane mounted on a truck put the container on its foundation (total weight, if I recall correctly, was less than 3000 kg):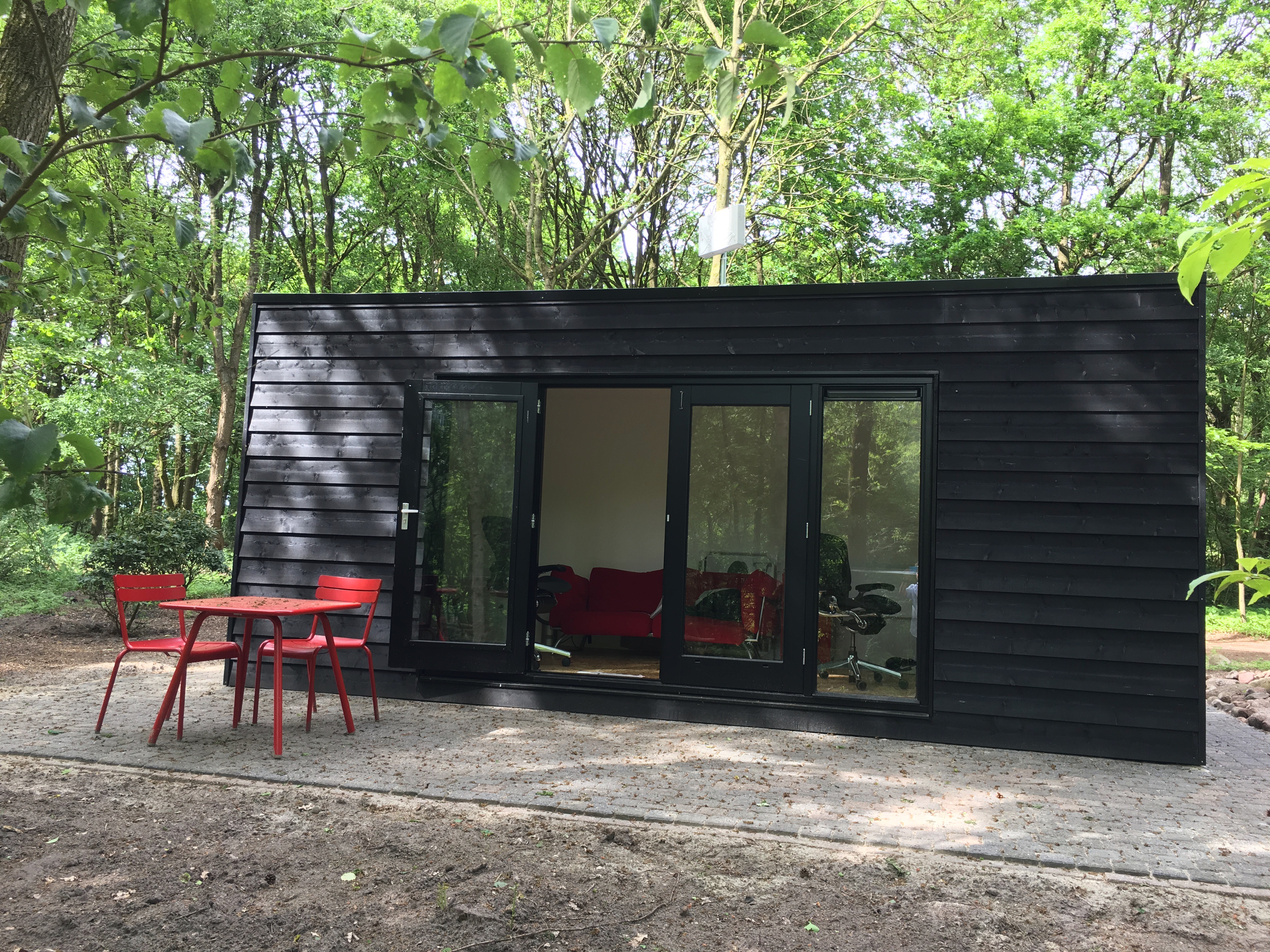 I put an antenna on the roof for a mobile 4G connection (40/10 Mbps):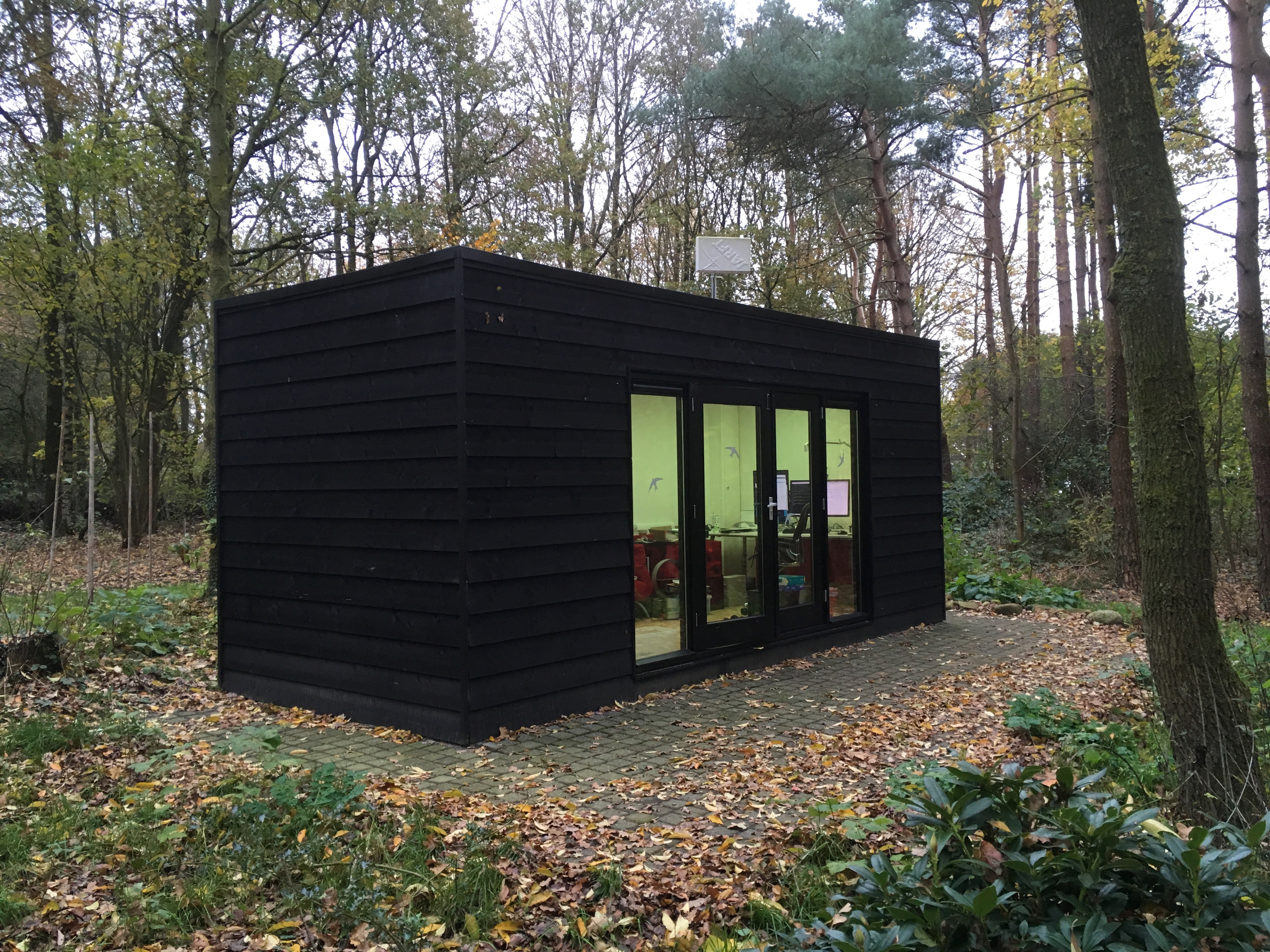 Summer view: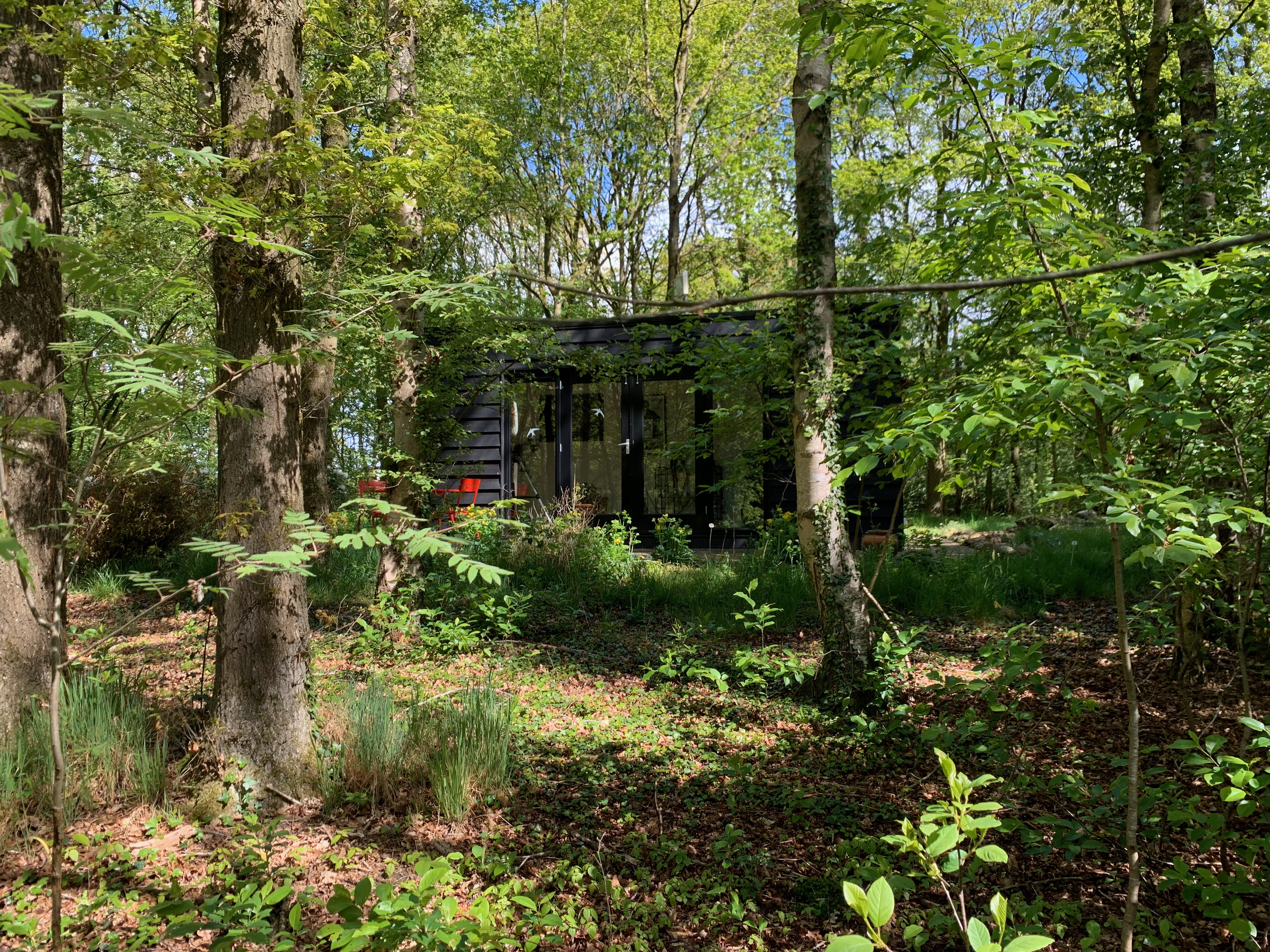 At the back we made a small vegetable garden: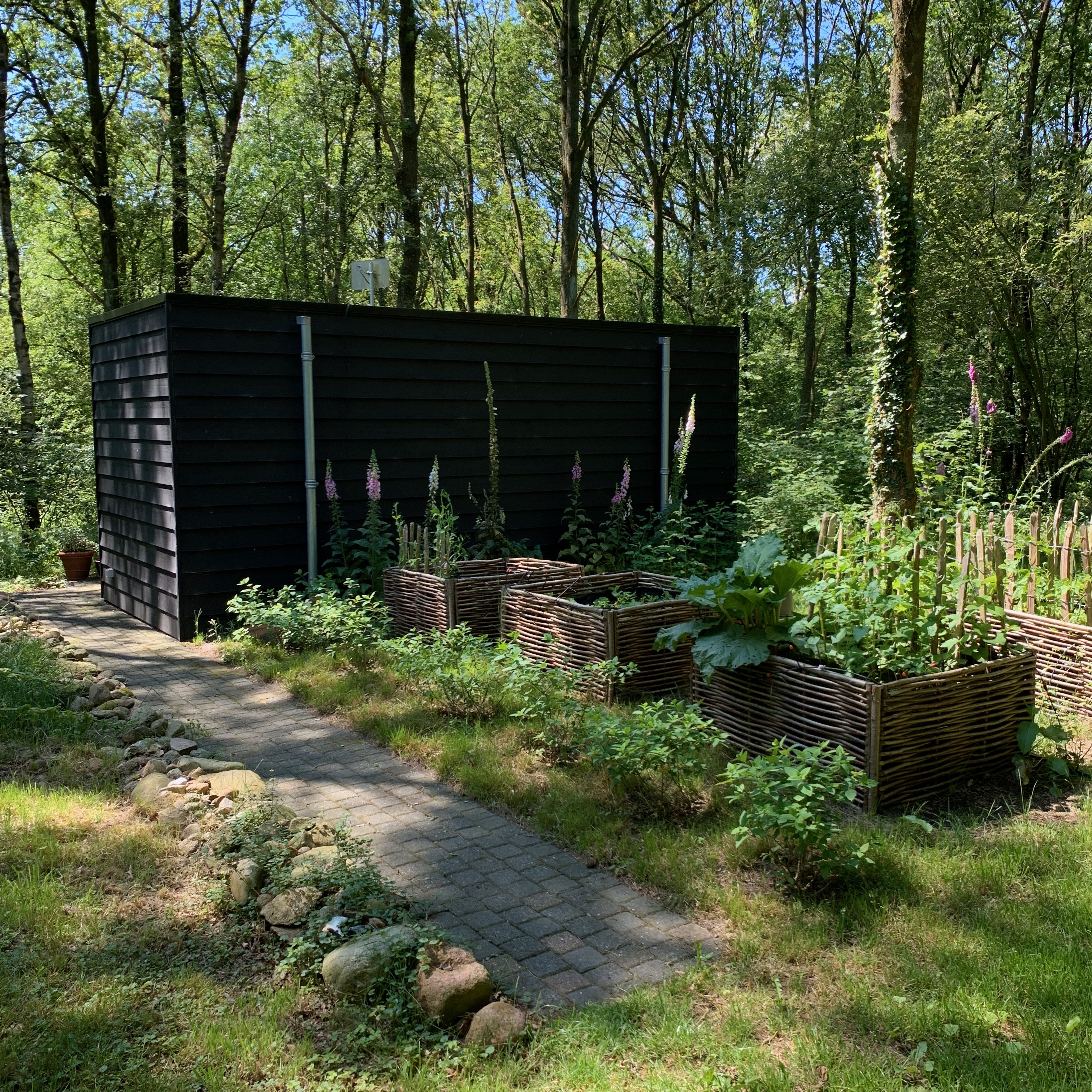 In the spring of 2020 our village was hooked up to an optical trunk, enabling us to upgrade our mix of ADSL and 4G mobile internet connections to a 500/500 Mbps symmetric fiber connection. In this picture my son's helping me dig a 150-meter trench to run a fiber optic cable from our house to the garden office: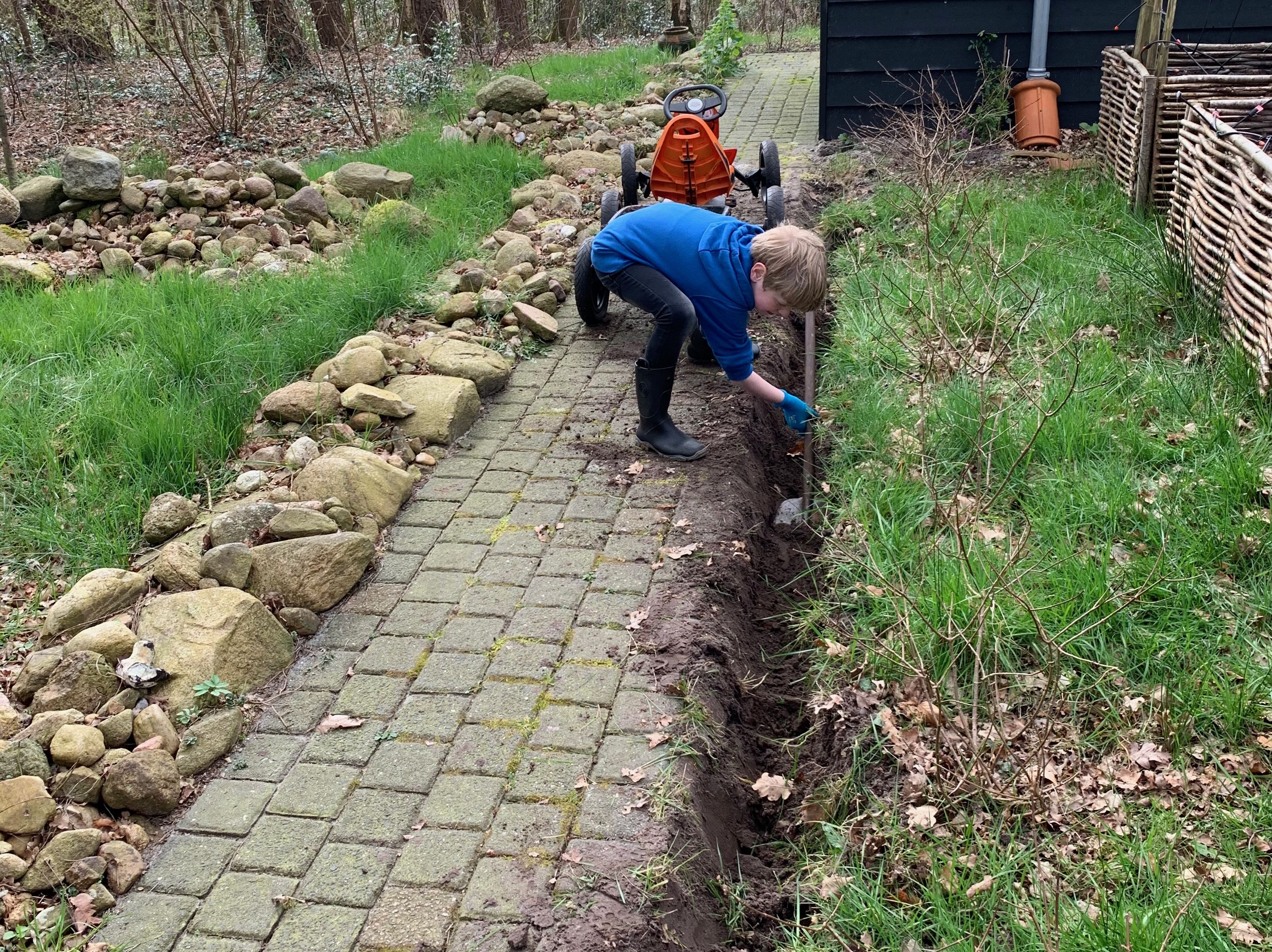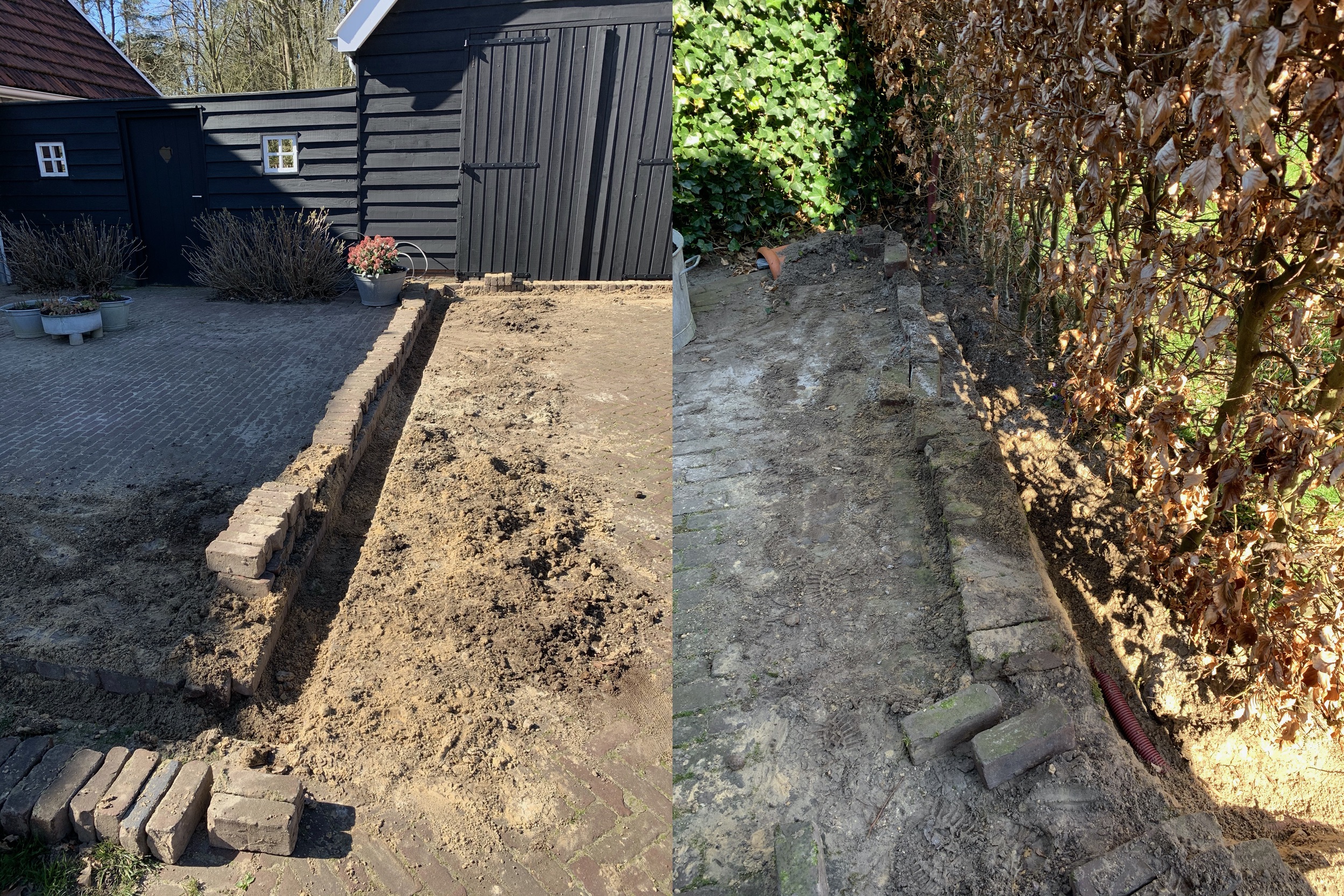 On one end of the container I've placed a bookshelf: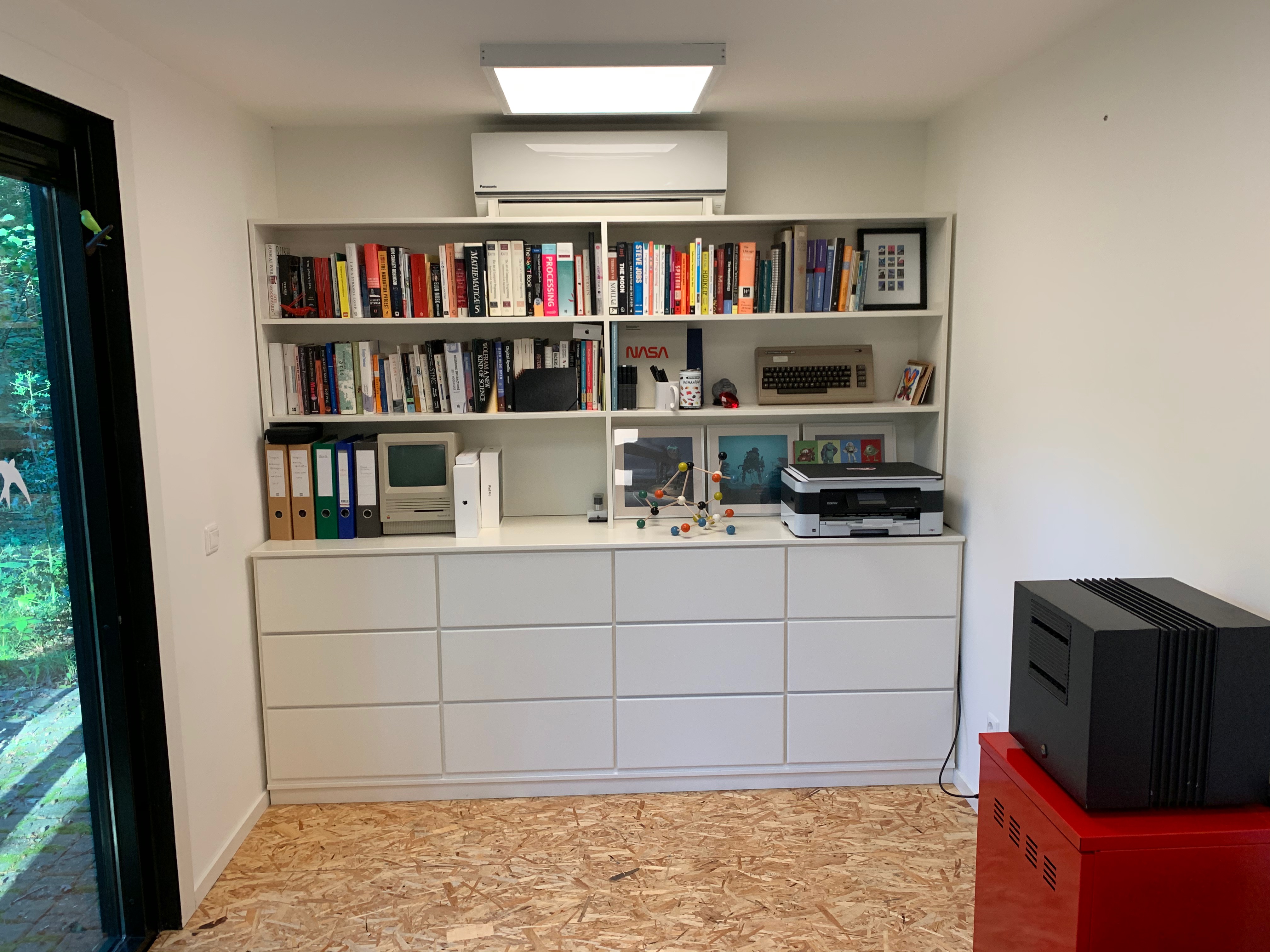 On the other end is my standing desk (ignore the cable spaghetti):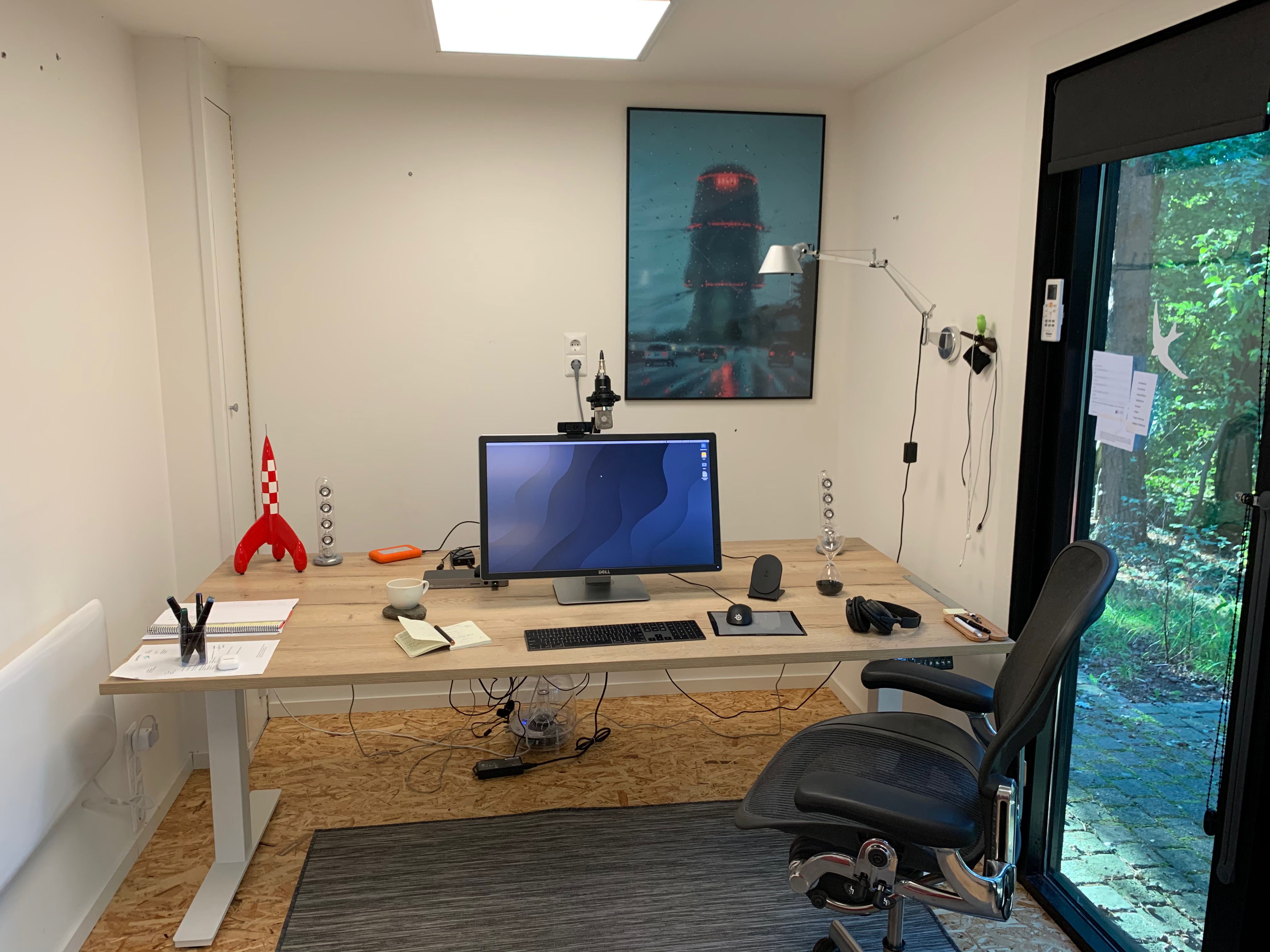 Pedestal for an ancient NeXTcube: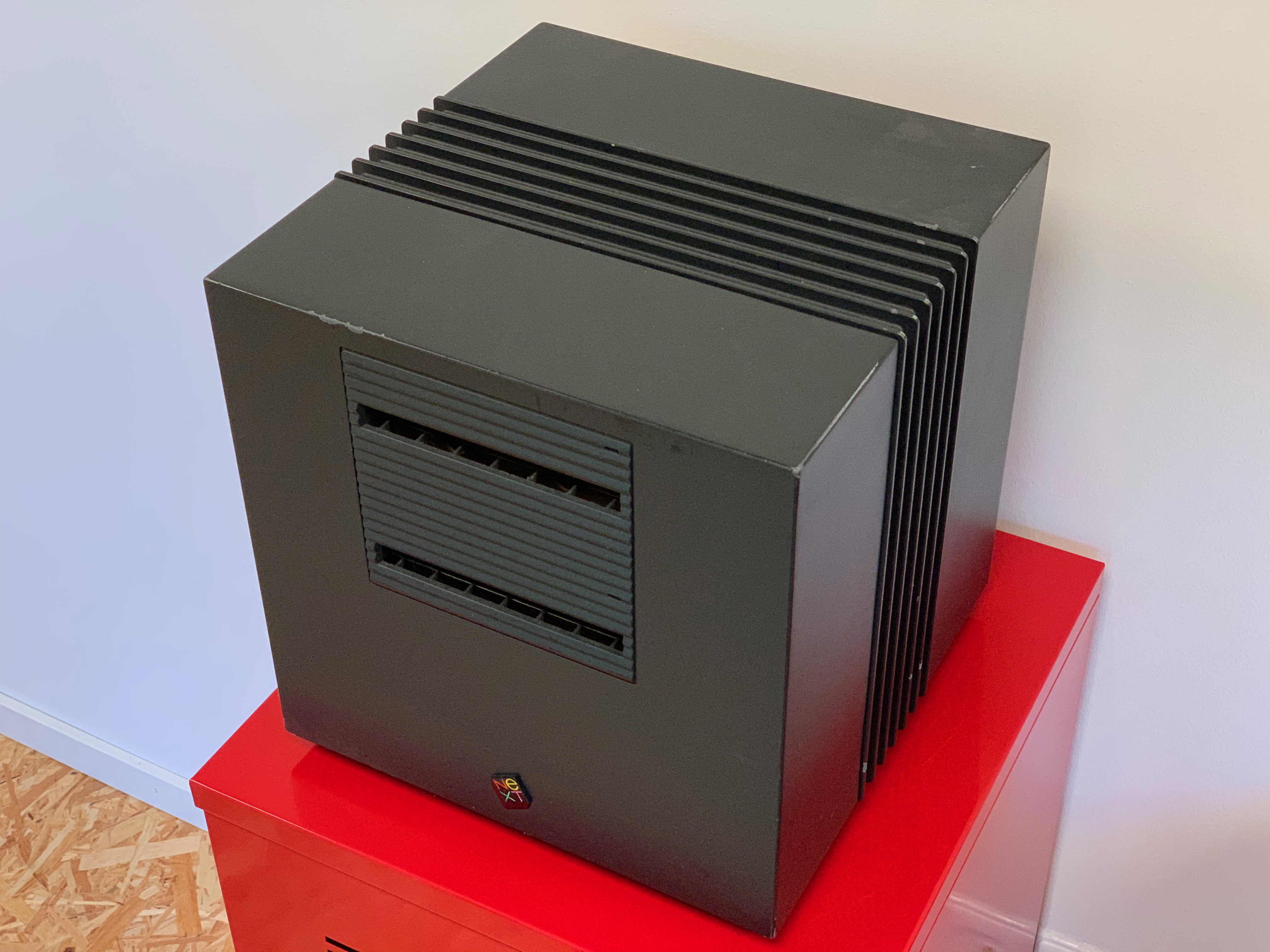 I installed lighting based on four RGB LED panels enabling me to adjust the brightness and tint:
An air conditioning unit cools and heats the container: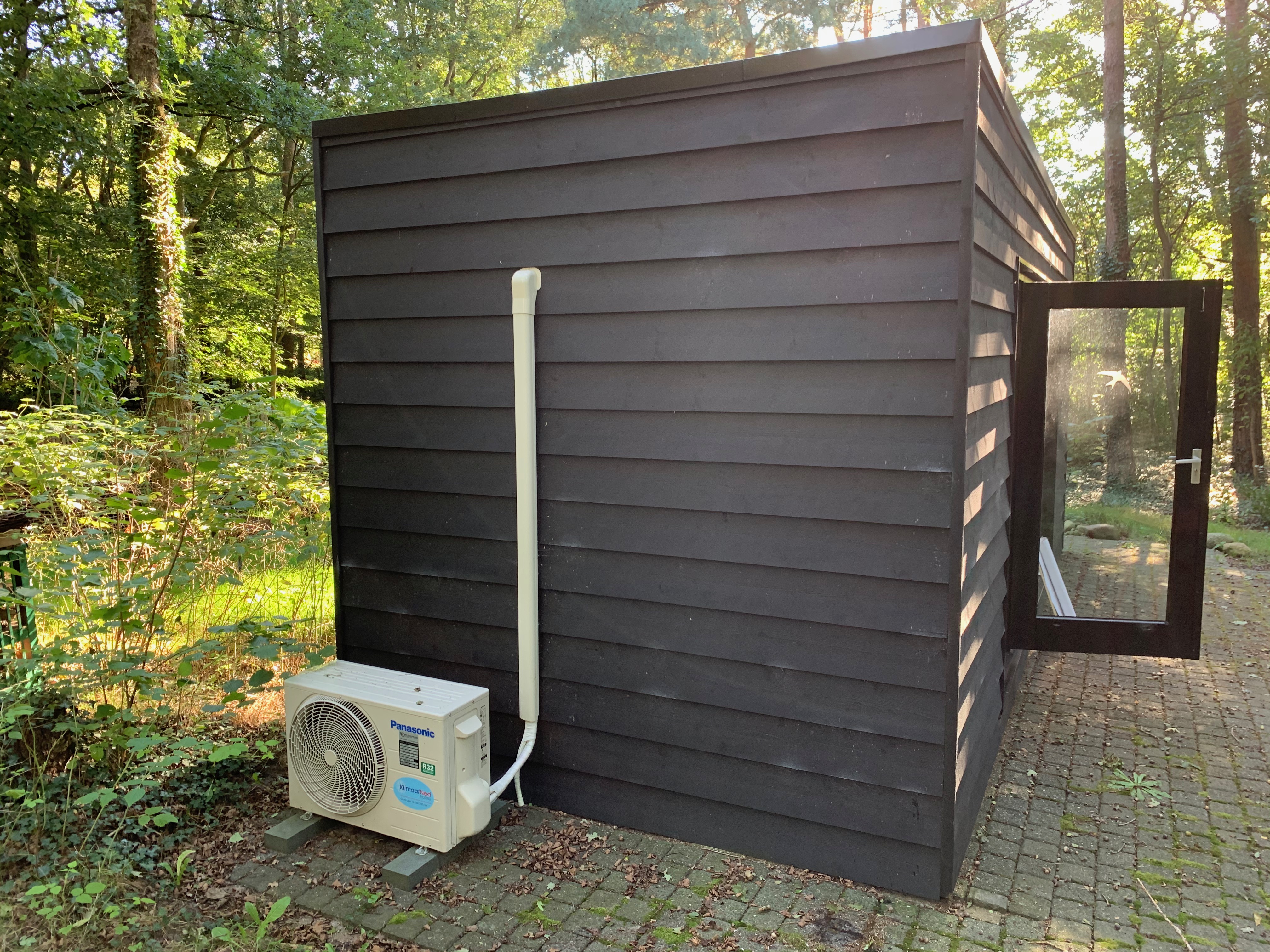 The fiber optic connection between our house and the office is based on two fiber to copper converters, two SFP transceivers, and 150 meters of fiber optic cable with pre-fitted LC connectors.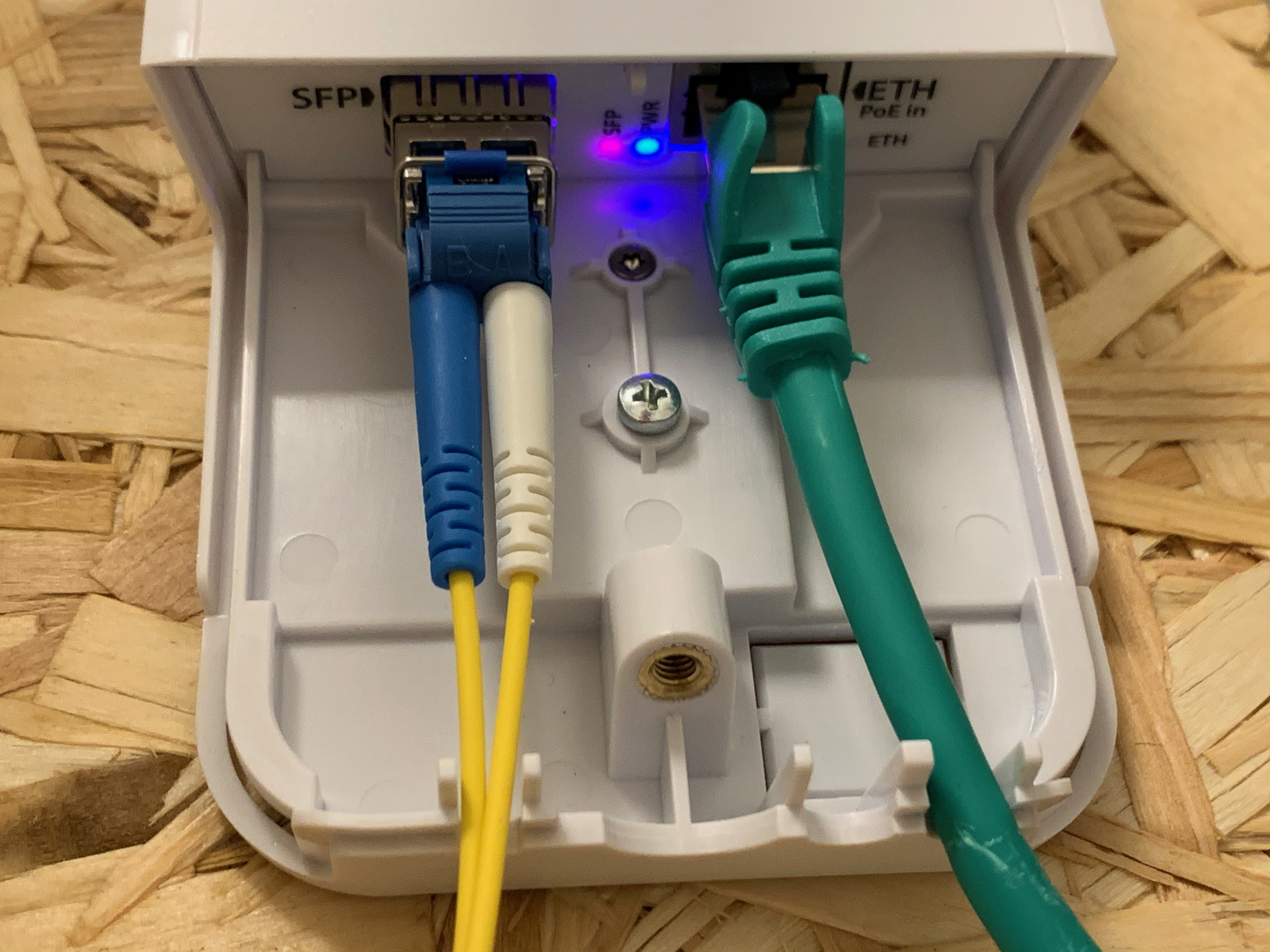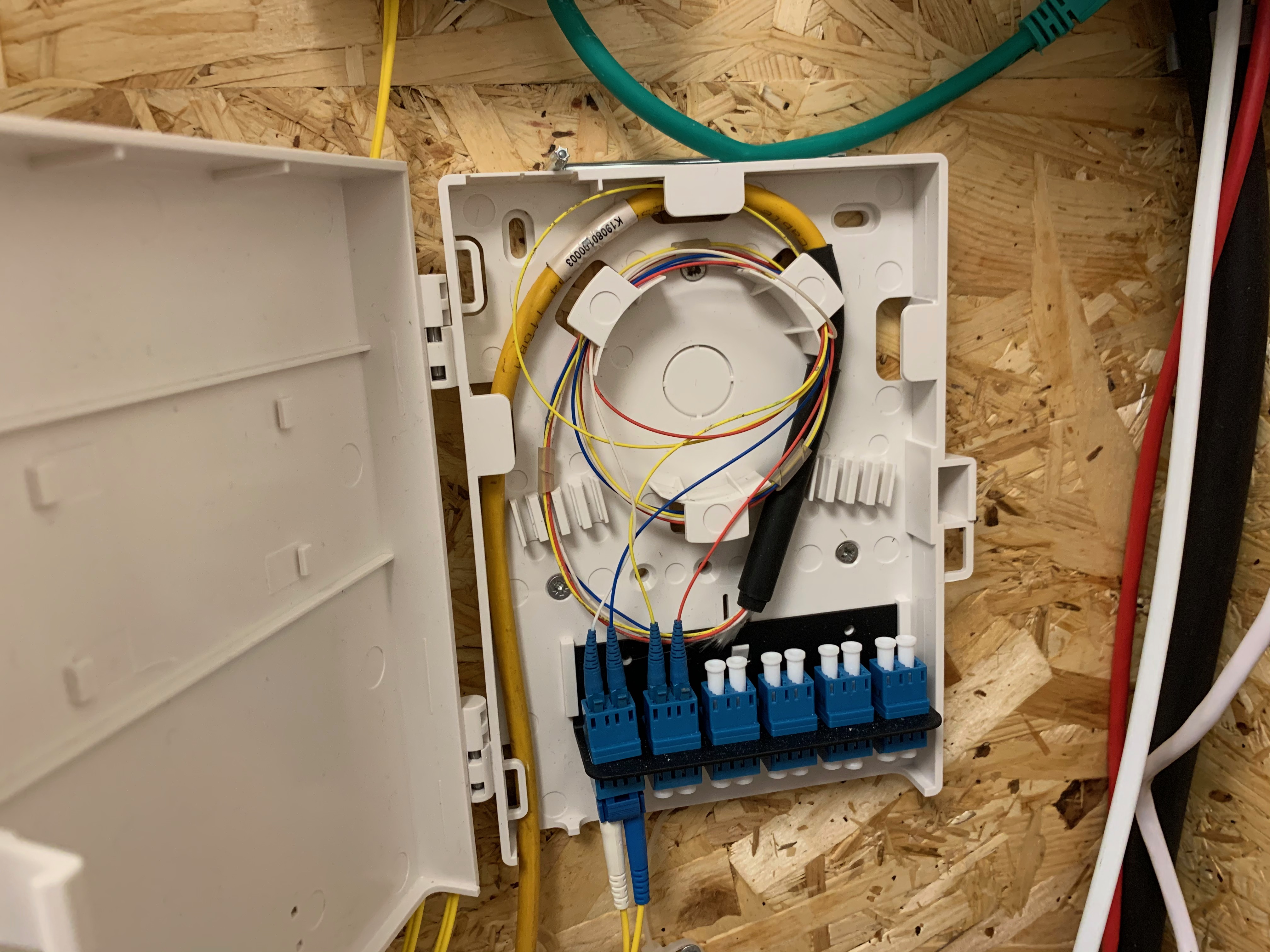 I love this office, it's just the right size, and due to its placement in a small forest it's quiet. Although it required an initial investment I've saved on rent for an office somewhere else which over the years quickly adds up.