My wife Rieta Huijing gave birth to our son David van Eykelen on August 9th 2010.
I designed his birth announcement card using a photo taken a few hours after David was born: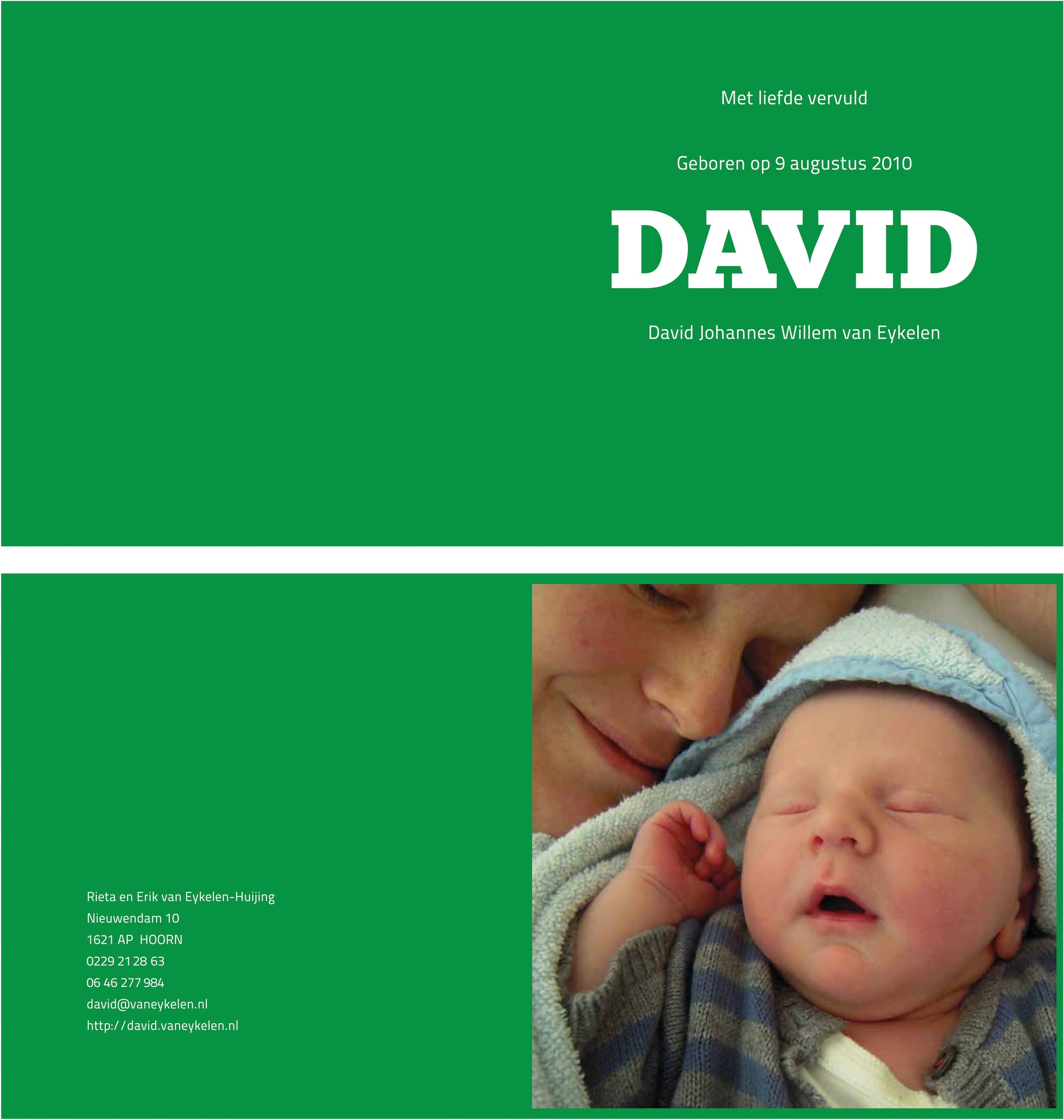 Welcome David! We love you!
Check out my product , a collaborative tool for due diligences, audits, and assessments.